20 November, 2023
A free festival which attracted fans of live music into city centre pubs when it was launched in September promises to deliver more of the same when it returns for a second run this weekend.
Trinity Festival Rebooted, which is part of the HullBID live events programme, will present over 50 free gigs in ten venues during the afternoon and early evening of Saturday 25 November.
The festival has its roots in the HullBID Trinity Festival, which from 2012 until 2017 gave local bands the chance to play support slots to big-name headliners in a series of free outdoor gigs.
The new version takes the live performances into bars across the city centre, with music starting at 1pm and the last of the six performers in each venue taking the stage at 5.10pm.
Participating pubs in the New Town are the Hull Cheese and the Dram Shop. Old Town venues taking part are Telstar 2, Scale and Feather and Crown & Cushion. Venues in the Fruit Market are Social, the Humber Dock Bar & Grill and Taphouse.
In addition Calla in Whitefriargate and Nanouk in Market Place will each feature three bands from 1pm until 6pm.
The Scale and Feather in Scale Lane is known for the collection of album sleeves which adorn its walls, but live music is a rarity in the bar.
Licensee Chung Wright said: "We took part in Trinity Festival Rebooted in September and it was excellent for us. We get a good mix of people in here anyway and they were joined by some new faces as well because a lot of people follow certain artists around.
"We received very positive feedback from all of them and the feeling was it's good to have a festival that focuses on so many venues in our part of the city centre. We're not usually a venue for live music but we'd certainly look at doing more if it continues to bring people in."
Trinity Festival Rebooted will also take place on Saturday 28 January and Saturday 30 March. It is being programmed by Mark Page and Daniel Mawer from the weekly Sesh night, Trinity Live and Humber Street Sesh.
HullBID is producing and distributing brochures detailing the venues and performers, organising posters, pop-up banners and media content, as well as working with partners on the event management including booking the acts and engineers.
Kathryn Shillito, HullBID Executive Director, said: "Trinity Festival Rebooted came about after we secured some funding from the UK Shared Prosperity fund to help us promote our afternoon and early evening economy businesses.
"We want to encourage people into the city centre to see for themselves the quality and variety of our pubs and café bars and to enjoy live music by first rate performers from the local area, including established musicians and newcomers.
"All the feedback from the first round of Trinity Festival Rebooted suggested that venues were welcoming more people through their doors and we're expecting a bigger turnout this weekend with the additional attractions of the Victorian Christmas Market in the Museums Quarter and the Christmas lights throughout the city centre."
For the latest details of venues and performers at Trinitty Festival Rebooted visit https://www.facebook.com/HullTrinityFestival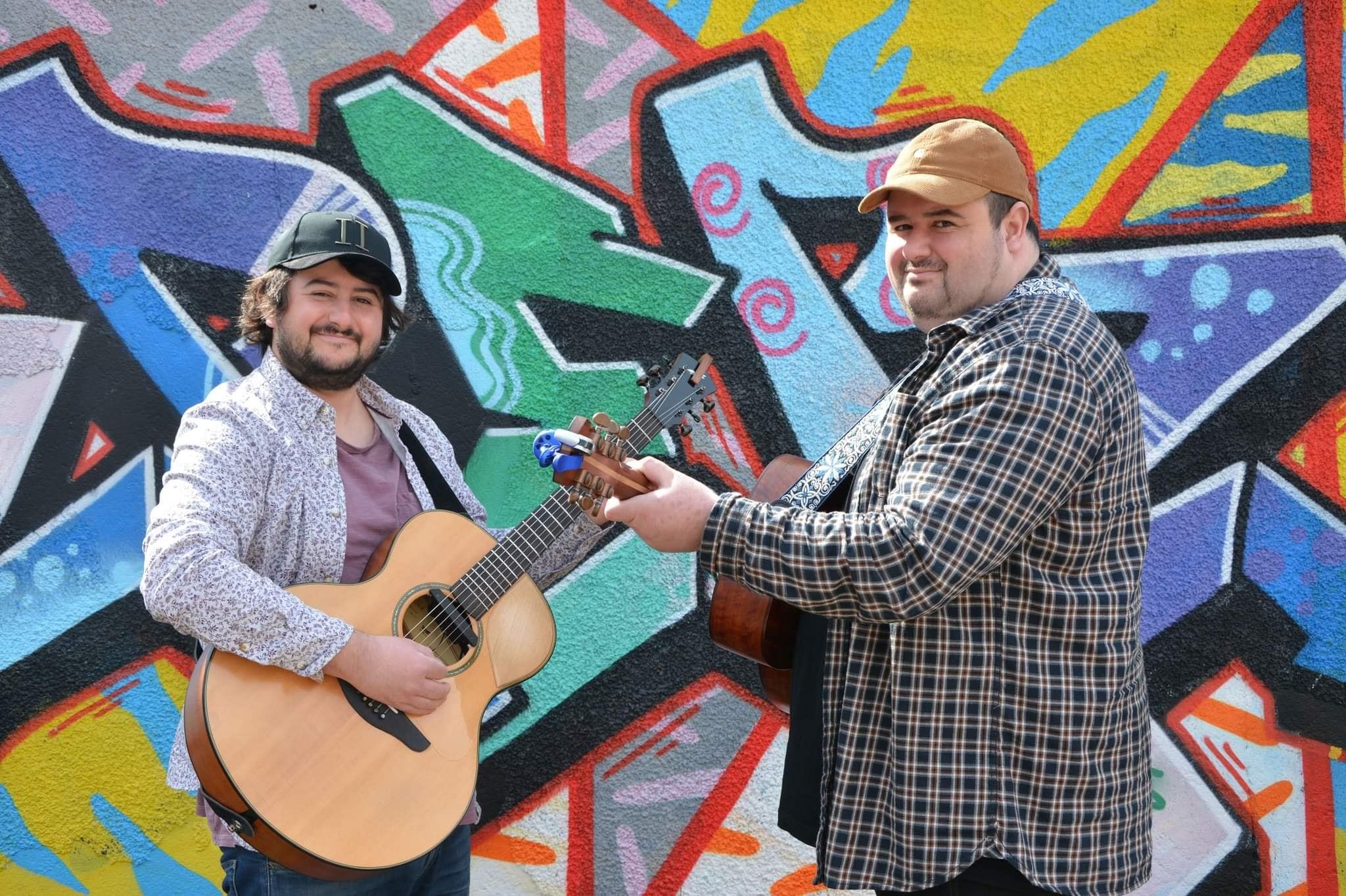 Picture details
Pictured with some of the framed album sleeves in the Scale & Feather are the Hull Trinity Festival Rebooted promotion team, Mike Ward, director of Pure Events, and his brand ambassadors Nadine Boyce (right) and Leanne Hobbins.
Also pix of some of the performers: The Arkut Brothers, Diddie Hair and El Whaeko.
Further information
Kathryn Shillito, tel 01482 611889, kathryn@hullbid.co.uk